Here's some things that really make an indie author smile! 🙂
New readers: Nothing pleases an indie author's heart more than knowing that someone new is reading their book. When you purchase or finish reading someone's book, be sure to let them know! It'll make their day.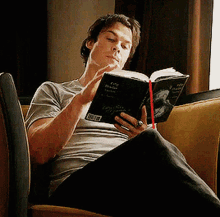 Book reviews: Book reviews are proof that someone has read our work! A great review can make our day. The more reviews you have, the more likely Amazon will take notice of your book and start promoting it. Reviews are like free marketing and this is super important to an indie author especially!
Hot Beverages: You write, edit, format, AND publish your own book?! You're going to want some caffeine for that.
Guest Author Interviews: Being hosted on a book reviewer's blog helps spread the word about your story and can gain us a few more readers. Plus, they're fun! Who doesn't like being interviewed? 😀
Super Fans: Every so often, someone will buy two or more of your books. It's a nice little boost in sales and you know if the reader loves your books, you'll soon be getting some more reviews and recommendations.
Retweets\Shares: Retweeting an author's post about a book they're promoting can help them earn some new followers (and hopefully book buyers). Show support for an author's book release day by buying the book or retweeting if you're unable to spend the money. Every little bit helps.
The Book Picture: This is for readers who have bought a print book specifically. Posting a picture of yourself with an author's book, or creating a nice little flatlay setup on Instagram can help further promote an author's book.
Beta readers: These are the people who read through an author's book prior to it being professionally edited and published. The feedback can be really helpful and it gives authors a glimpse into what readers are reading and feeling – for free!
So, there we have it! Don't forget to show your support for indies authors this #indieapril ! ❤